Key Account Manager (consumer electronics)
Ogłoszenie numer: 8021991, from 2023-03-20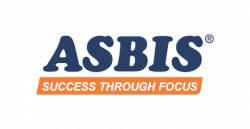 With over 2600 employees in 28 subsidiaries across the EMEA region, ASBIS is a pre-eminent global value add distributor, OEM, and solutions provider. We are distinguished by our in-depth industry insight and 32+ years of experience as a reliable global partner for clients and suppliers.
We are proud of being one of the certified companies by Great Place to Work®, the global authority on workplace culture, as we believe that our true asset is people. ASBIS invests a lot to create a workplace where every employee has consistently positive experience, professional growth, and appropriate support to unlock their potential and build a future with the Company.
Whatever your area of expertise and specialization, you will find a range of career opportunities at ASBIS.
Key Account Manager (consumer electronics)
Location: Warszawa
Job description
The role of Key Account Manager (KAM) is to manage a group of important customers (Key Accounts) of the company to achieve designated sales and profit targets through the implementation of appropriate and unique strategies for these Key Accounts and effective cooperation with various business departments and colleagues (sales, marketing, product, logistics, service, finance, etc.).
Key Account Manager (KAM) will develop and retain key customer relationships, successfully chase for new business, and build ASBIS reputation on the market. He/she will establish and reinforce a company culture defined by commitment to customers, high quality, performance, results, cooperative approach and accountability.
This position will report to the Consumer Business Team Leader.
Key functions:
build commercial excellence and execution within Key Accounts and ensure business goals and objectives are delivered

ensure continuous business development by implementing best-in-class sales methodologies, being personally involved in sales opportunities, and establishing professional relationships with key customers

develop and execute tactical implementation plans to achieve budgeted goals

continuously review and adapt the business priorities in relation to market needs, customer requirements, regulatory requirements, competition and own business objectives

identify and define customers' needs and provide them with the appropriately tailored offers and solutions; ensure superior services are delivered

ensure effective customers and sales management – engage in business talks and negotiations, make offers, obtain profitable orders, report customers' stocks and sales, etc.

establish and maintain strong and long-term business relations with the relevant representatives of Key Accounts

monitor competitive landscape, market changes and dynamics

forecast and report results, trends and key activities

establish and develop effective cooperation with producers, distributors and external suppliers of the company

ensure credible and worthy representation of the company and take care of its good image

operate within the industry's ethical standards and the compliance regulations of the company
Requirements
Minimum 5 years of experience in selling consumer electronics products in Poland
Good knowledge of consumer electronics market in Poland
Good contacts with key retail networks in Poland
Goal oriented, able to work autonomously
Demonstrates business skills, familiar with analytical tools and comfortable with driving accountability
Drives results and accountability - consistently achieves results, even in changing environment or tough circumstances
Maintains customer focus - builds strong internal and external relationships; delivers customer-centric solutions; pays attention to, adapts and is responsive to customer needs
Is authentic - viewed as open, honest and truthful, saying what needs to be said; is self-aware, balanced and fair; is trusted and trustworthy
Team player - builds partnerships, works collaboratively and effectively engages cross functionally with others to meet goals and objectives
Communicative knowledge of English (both written and spoken) is a must
We offer
Opportunity to work for a financially strong, fast-growing multinational company
Constant interaction with global teams of professionals
International career opportunities
Access to continuous professional development: training, certification programs, events, and team buildings
Health insurance
Work from home option
Competitive salary package and motivation scheme
Life events' gifts, corporate presents and awards, years of service bonuses
Special prices for the Company products
Please add the following clause: I agree to the processing of my personal data for the needs necessary in the recruitment process.
Podobne oferty
Key Account Manager
Firma: Zakłady Metalowe "Postęp" S.A.
Lokalizacja: śląskie / Gliwice
Opis stanowiska: reprezentowanie spółek grupy Luma Automation S.A. - Zakłady Metalowe "Postęp" S.A. i HYDYDOMAT sp. z o.o. w kontaktach z klientami kluczowymi o zasięgu międzynarodowym, budowanie i utrzymywanie długofalowych relacji z obecnymi oraz...